We have revamped our supporters scheme! Fancy a prop from one of our shows? How about going for lunch with Artistic Director Paul Hunter? Perhaps you'd like an invitation to a press night? ...The biggest question, is are you a Bit of an Idiot, More of an Idiot, an Honorary Idiot...or a Complete Idiot?!
Read more
Fantastic photos from brilliant rehearsals of Cabaret of Blood, our residency with Hijinx Theatre! Less than a week to go until the show starts! Cabaret of Blood NDCWales Dance House, Wed 29 & Thu 30 June, 21.00 http://www.hijinx.org.uk/cabaret-of-blood/
Read more
A note from Paul: Another exciting, eclectic week at Idiot HQ. Monday we set off on our search for El Dorado as rehearsals started for our new show 'Heads Will Roll' with a great Spanish/South American cast. Our collaboration with Hijinx Theatre in Cardiff's Wales Millennium Centre 'Cabaret of Blood' has enjoyed two fantastic showings on Wednesday and Thursday nights. And on Thursday morning, I sat amongst an audience of 200 engaged and vocal 14 year olds at a school in Edmonton watching our co production with RADA of 'Cymbeline', which leaves for a festival in Florence next week! It's all go go go!
Read more

toldbyanidiot93
Well done to everyone involved in our residency with @HijinxTheatre #CabaretofBlood. We have LOVED working on it! @theCentre #unityfestival

toldbyanidiot93
A note from Paul Hunter, our Artistic Director... https://t.co/2Lxwddu4hF

toldbyanidiot93
On the countdown to #HeadsWillRoll... Starting in October! https://t.co/XTLiZNLYsV

toldbyanidiot93
Our friends at @HijinxTheatre are now accepting applications to be involved in our residency - 'Cabaret of Blood' - https://t.co/EHpqPh9iK1

toldbyanidiot93
That's a wrap! Well done to all those involved in #IAmThomas & the biggest of thanks to everyone that has supported the show along the way!

toldbyanidiot93
The last show is underway, what a journey it's been! #IAmThomas https://t.co/cZIpIu4KRS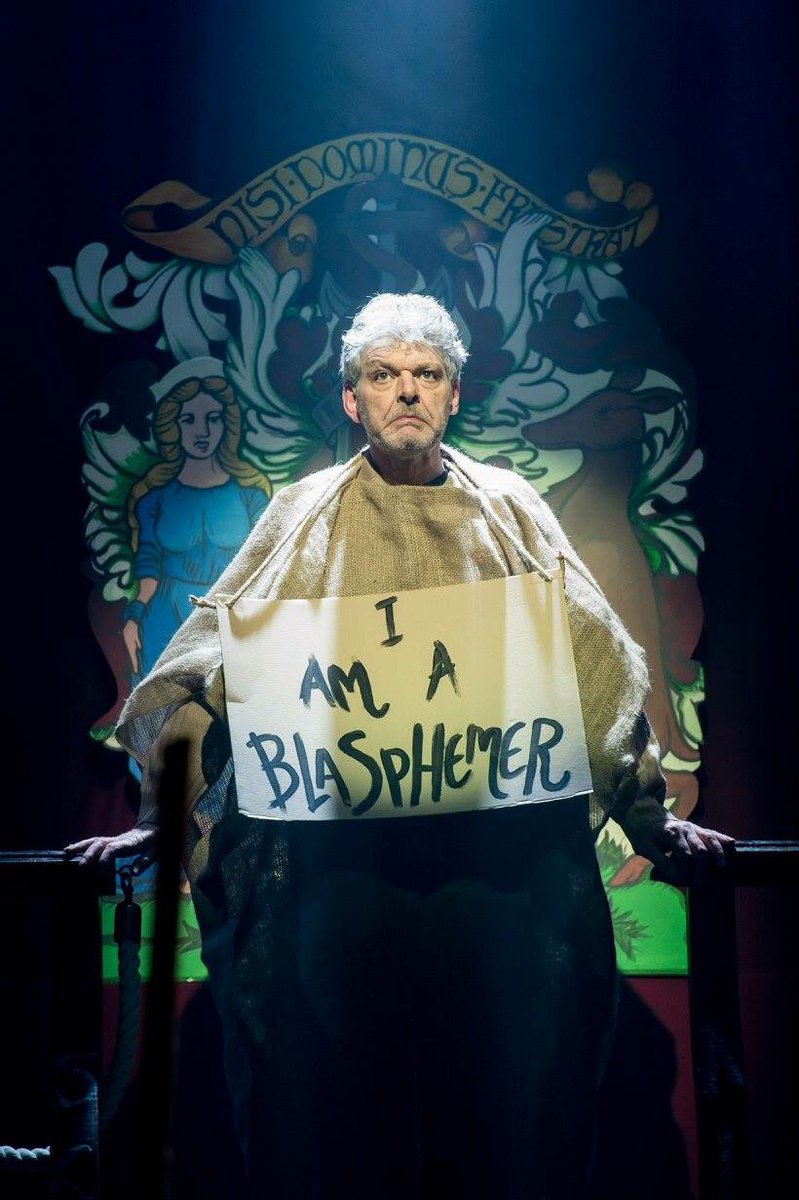 edbdavis
Loved #IAmThomas by @toldbyanidiot93 @WiltonMusicHall. Irreverent and powerful, with some incredible singing.